On-Call Dedicated Service

Same day or Next day service and support. Optimized usage option is ideal for customers who do not require a predetermined number of hours of support each month. Direct calling for added convenience, on-site servicing as required. Established clients can receive a certain amount of hours per month of telephone support on a No-Charge basis. Minimum 1-hour charge for all on-site support calls.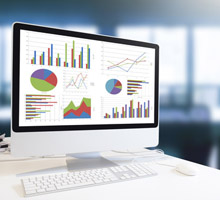 Monthly Support
This monthly plan is ideal for customers who require scheduled maintenance and/or general assistance every month. Includes Same Day or Next day service and support. Minimum 3 months contract. This plan will provide you with a savings of $500 over the On-call dedicated service plan.

Custom Plan
Customized plans available on request to suit individual service needs.